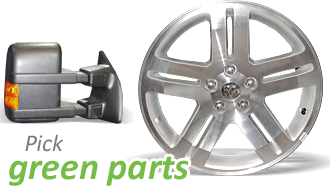 Used Auto Parts
We have a wide range of used car parts, from wheels and mags to engines, doors, bumpers, etc. Recycled parts are OEM parts, so you get quality parts at a great price.
To check the availability of a used car part in our inventory, identify the vehicle and the part to search.
---
Please identify the vehicle and auto part to display results.
New Auto Parts
If you don't find what you are looking for in our used parts inventory, contact us: we also sell new parts.